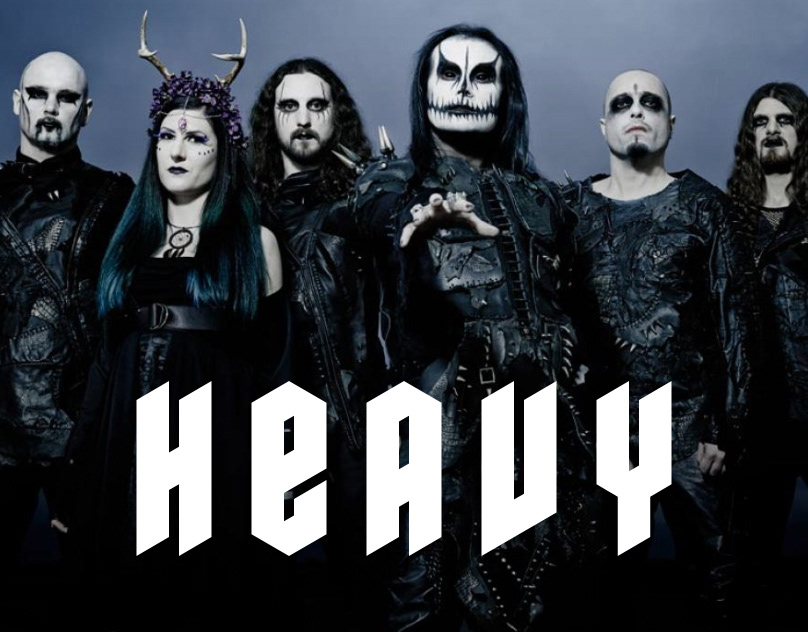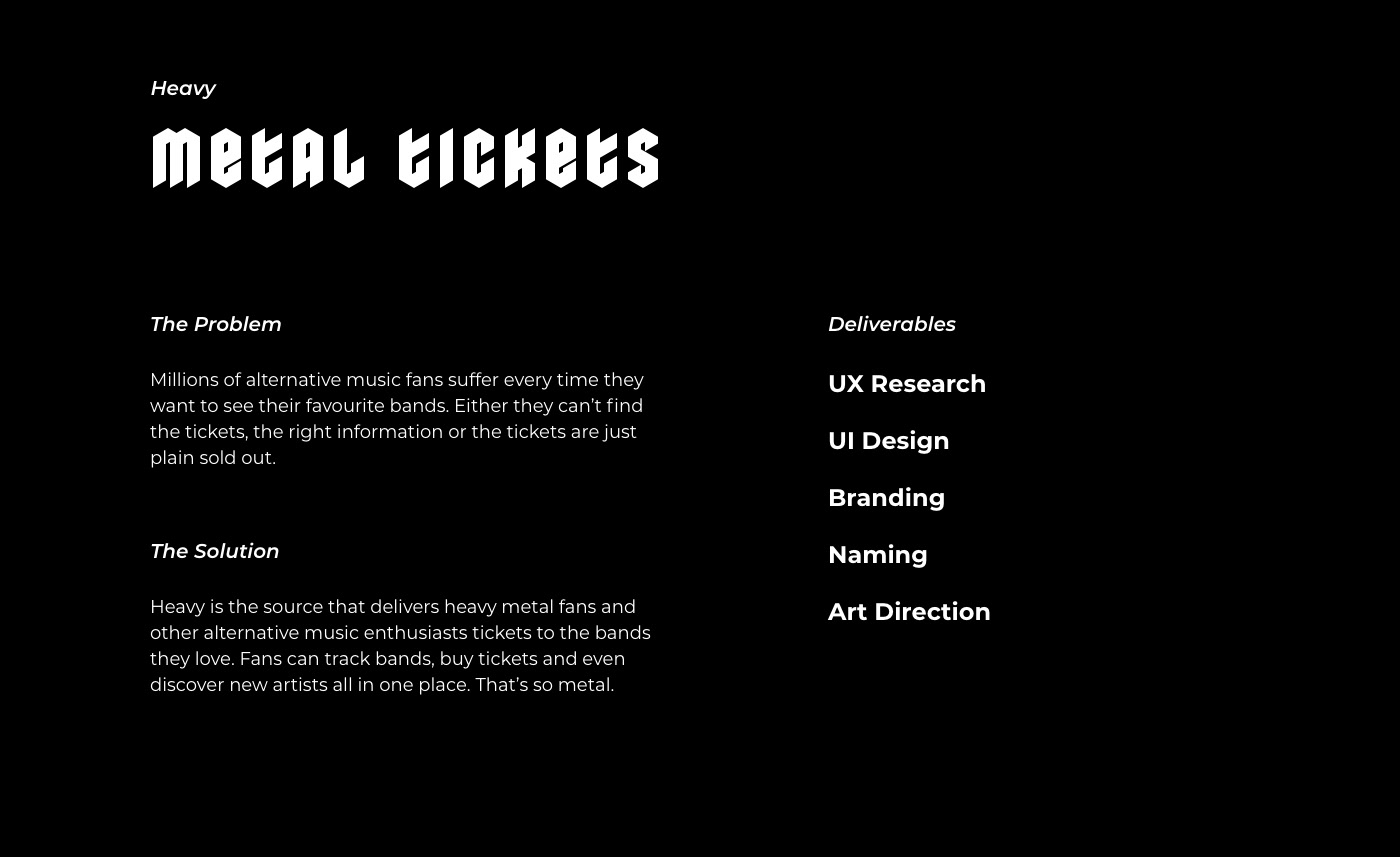 Heavy is an alternative music experience dedicated to super 
music fans. Now you can stream live concerts, shop merchandise, find out the latest news and support your favourite bands all in one convenient place. No more messing around.
Branding
To support the Heavy concept, a darker palette contrasted with vibrant hues and bold elements were selected. Connecting alternative music fans to a feeling of raw excitement and energy place importance on a recognizable visual identity seen in the alternative music community for generations.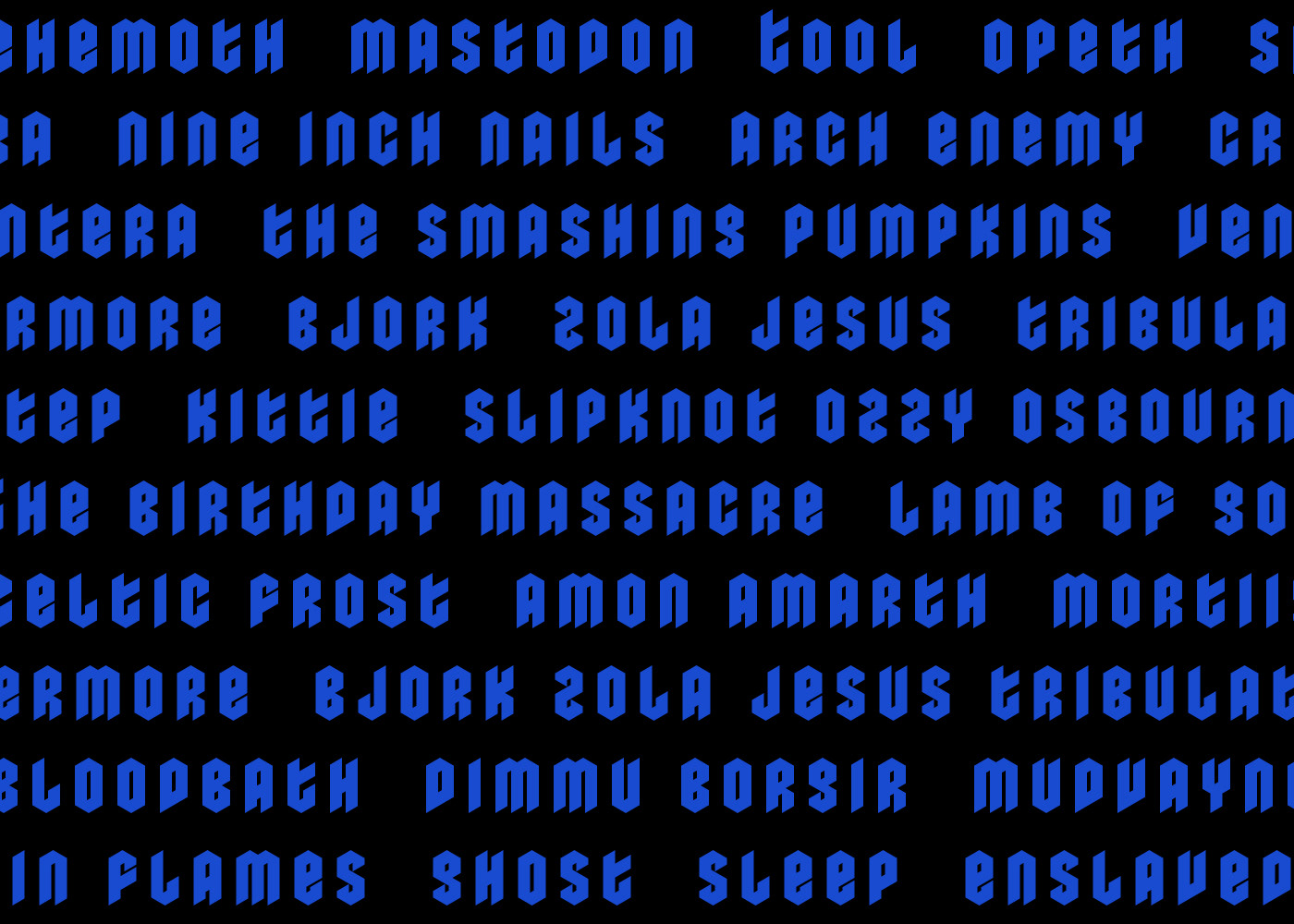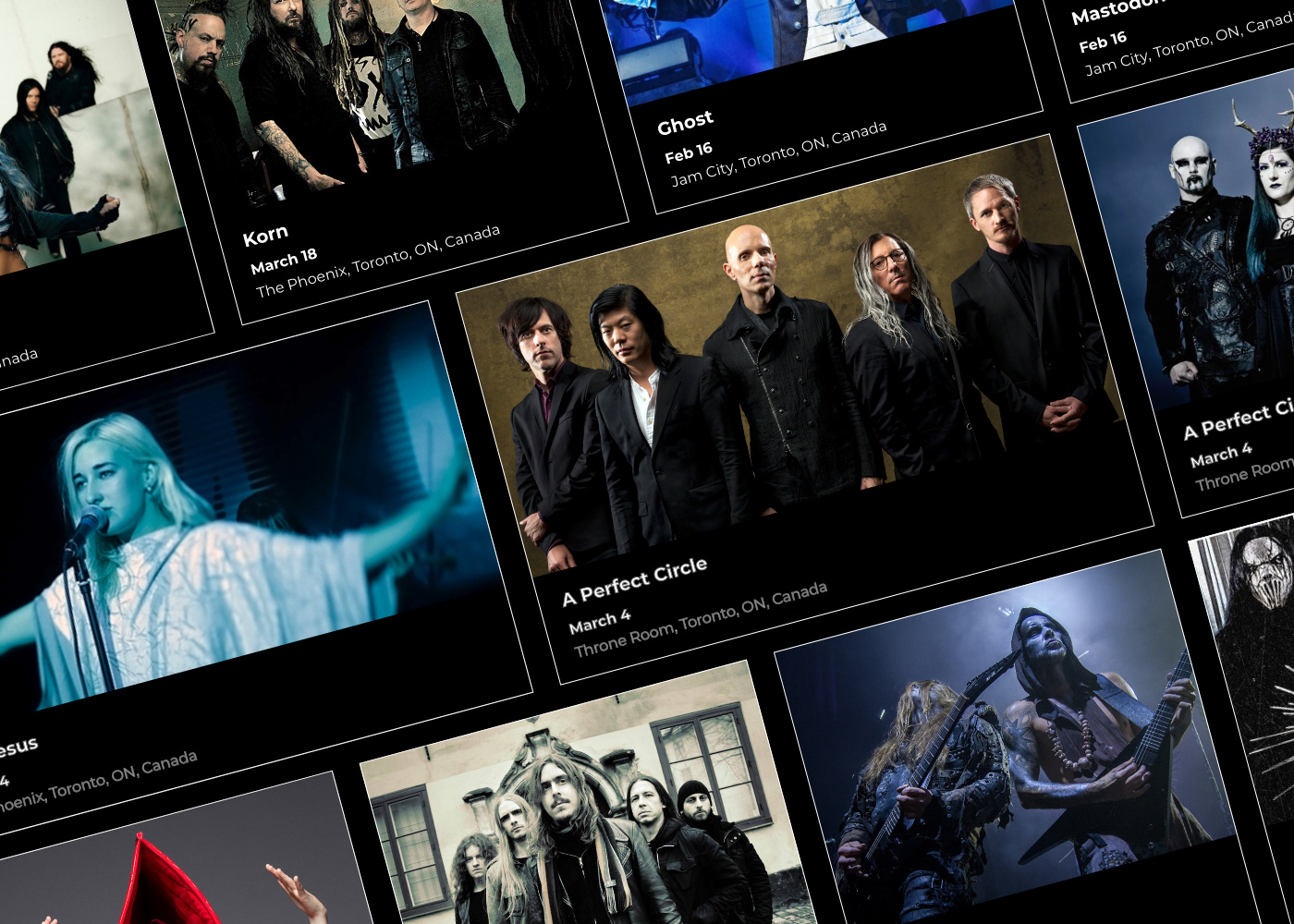 UI Design​​​​​​​
The design was kept simple and clean in order to let the images and other important content shine through the experience.